Mustang 1350RT CTL Very Low Hours Like Brand new!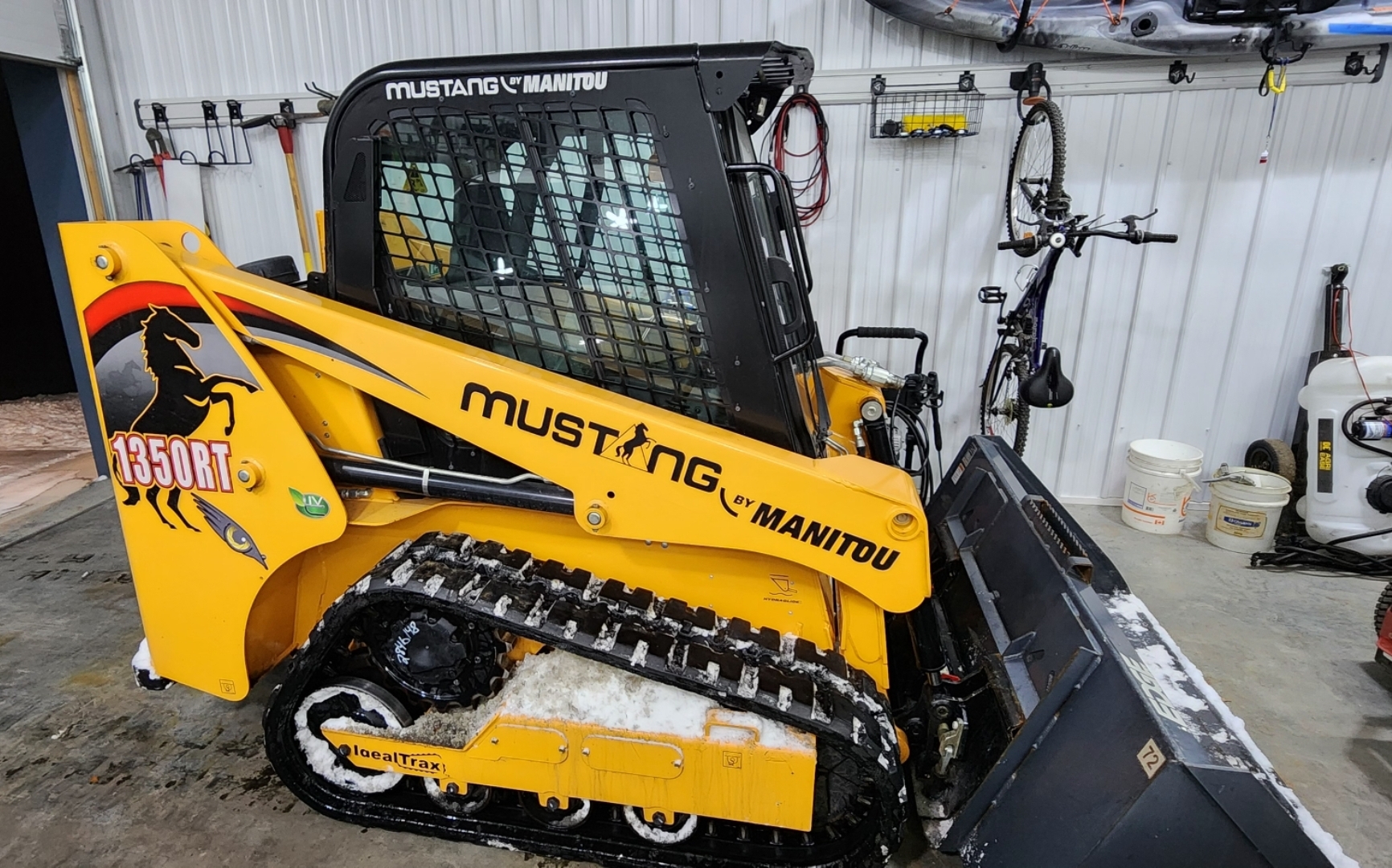 Equipment Description
Like new very low hrs (141). Personal use on acreage. Dump trailer.also available for.an additional $12k Will accept partial trades. Mustang's 1350RT CTL is built on the proven design of the1350R skid loader and provides superior weight distribution, stability and tractive effort. 1,350-lb. capacity at 35% tipping load Single pilot joystick control46.6-hp Yanmar engine with automatic regeneration and zero fuel additiviesCab-forward design with Level II FOPSIdealTrax track tensioning system automatically tensions tracks when engine is onMulti-Tach attachment mounting system compatible with most allied track loader attachments Width: 57 in.Height: 76 in.Customizable with additional features such as fully-integrated back-up camera and HydraGlide systemSelf-leveling option. NEW LED head lights. Comes with 2 buckets! 72" cleanup/snow and general purpose 54" Mustang by Manitou's newest compact track loader features a 1,350-pound lifting capacity and intuitive single joystick control. The 1350RT's small size comes in handy on tight jobsites. The joystick is designed for one-to-one control and to reduce operator fatigue.The 1350RT is equipped with a Multi-Tach attachment system. Options include a back-up camera and a HydraGlide system for a smoother ride and less material loss. An additional self-leveling option keeps the attachment level while lifting.
Condition : Used
Make : MUSTANG
Mileage : 141 km
Date : 14-Feb-23
Price : $84,500.00
Year : 2020
Top